A while ago I posted a tutorial showing how to appliqué. My goal was to help others learn how to appliqué, but I received something from the post too; I've had the privilege of getting to know many of you through your questions and comments.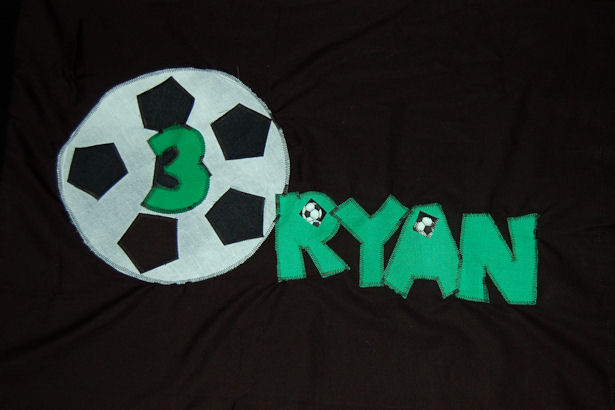 One of my readers, Kim, sent me this photo of her very first attempt at appliqueé, and I wanted to share it with all of you because I am so proud of what a great job she did!
I love how the green "pops" against the black and white, and how she used soccer fabric in the "A" and "R" of her son's name.
What do you like about Kim's first appliqué? Post a comment below and tell her!
And if you send me a photo of your first – or your favorite – appliqué I'll post it so we all can tell you what a great job you did!
Happy sewing,