Attention, attention, may I have your attention please!
Thank you.
I am pleased heck with that – thrilled – to announce the redesign of my child care website!
Drumroll please…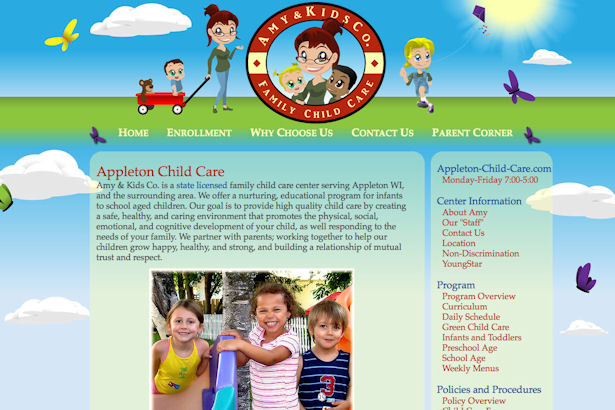 Ta da!!
My most recent favorite designer, Jeff of Snowfyre.com, created it for me.
Not only is Jeff a talented designer with unbelievably reasonable prices, he's an absolute saint! I can't tell you how many versions he proposed only to have me respond with "just a couple i.e. a whole list of changes…" The poor man!
I felt so guilty every time I asked him to make a change, but when all was said and done he said he enjoyed working with me and would gladly work with me again. He's either lying through his teeth, or really was a saint in a past life. In any case, I'll definitely contact him the next time I need some graphic design done.
So, what do you think? Leave your comments below and I'll pass them on to Jeff; I'm sure he'd love to hear them!