I grew up with a sewing machine so starting and ending a seam with backstitching is second nature to me. When I got my first serger I was dumbfounded to learn that sergers don't go backwards.
If you can't go backward how do you keep a serged seam from unravelling?
At first I tied knots in the threads at the end of my serged seams, but that took FOREVER! Not to mention that sometimes the threads weren't long enough to tie, sometimes I accidentally unravelled some of the seam, and sometimes the knots came loose.
There's got to be a better way of starting and ending a serged seam!
Sew and Sew to the rescue! The nice ladies of Sew and Sew where I got my sewing machine and serger showed me the secrets of starting and ending serged seams that won't unravel.
Starting and Finishing a Serged Seam – a Short Tutorial
Since the nice ladies didn't swear me to secrecy I don't have any qualms about showing you what I learned.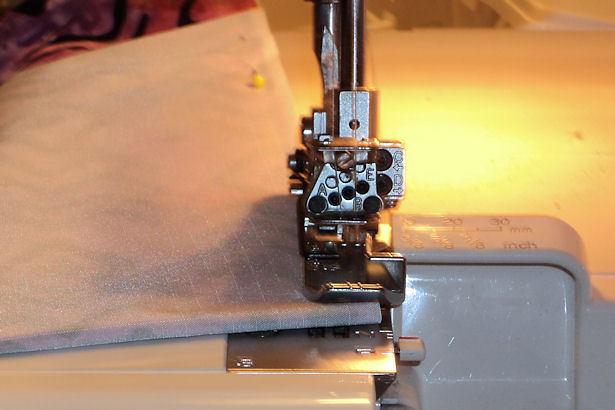 To secure the beginning of a serged seam, start about an inch from the edge of your item and serge toward the edge.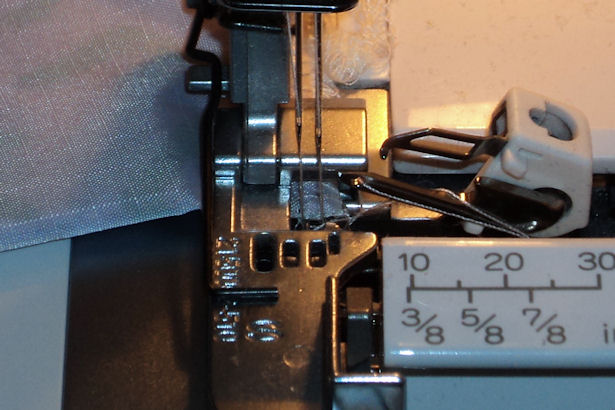 Stop when the needles are just over the edge of the fabric.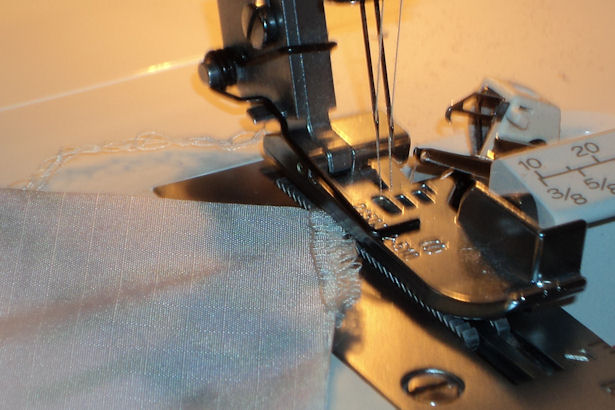 Release the presser foot and pull gently on the item just enough so there's enough room to pivot flip the fabric. Don't worry if some of the loops hang off the edge of the fabric like mine did; they'll be serged over when we go the other way.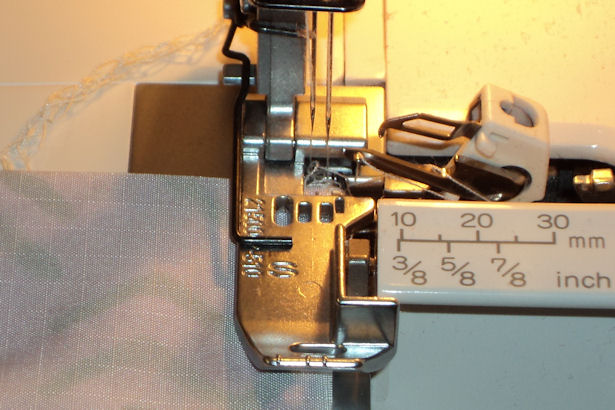 Realign the fabric so you're starting at the beginning and are headed toward the center of your seam. Serge as you would normally, stitching over the first inch of serging. See? Those loops are no problem anymore.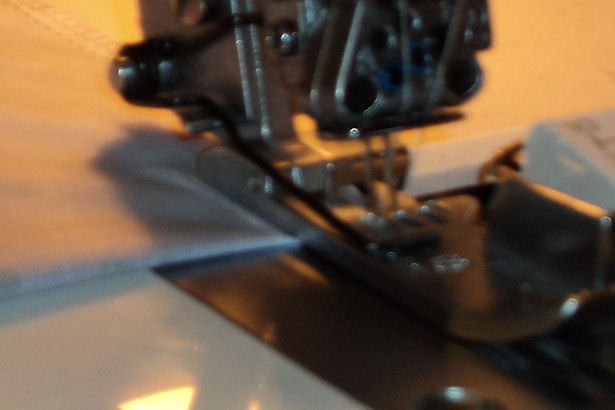 When you get to the end of the seam, stop just over the end of the fabric like you did before.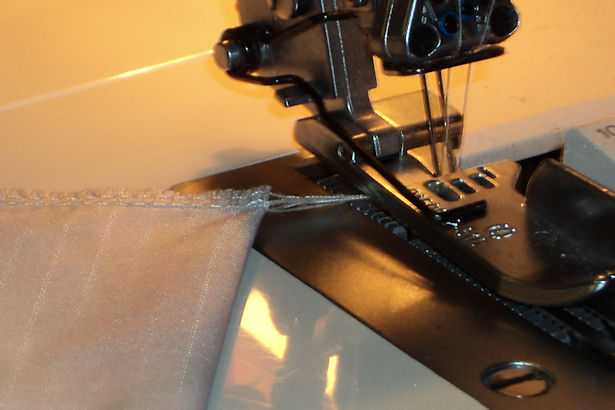 Pull the fabric gently and pivot…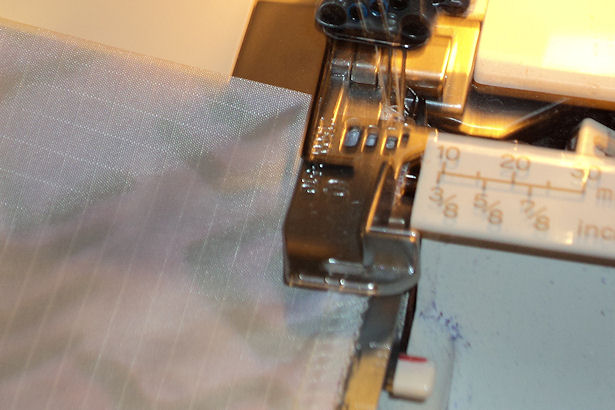 Then realign so you're serging toward the center of the seam again. serge for about an inch before carefully serging off the edge of the fabric. You can trim the ends of your thread – no knots necessary!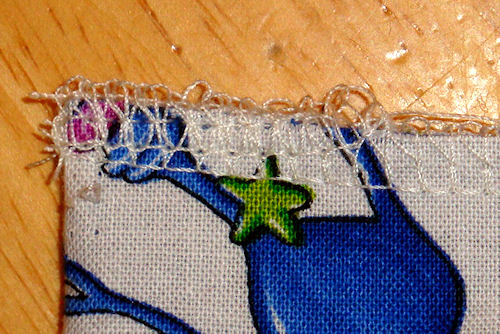 This is what the finished seam will look like – note the two layers of serging on top of each other.
Photo from my Make a Reusable Snack Bag tutorial – it's better than the one I took for this tutorial. 😉
Now you know the secrets of starting and finishing a serged seam – I hope you found this tutorial helpful. Send me photos of the creative items you make with your serger, I'd love to see them!