Today guest author Jennifer has some tips for improving home security. Take it away, Jenna!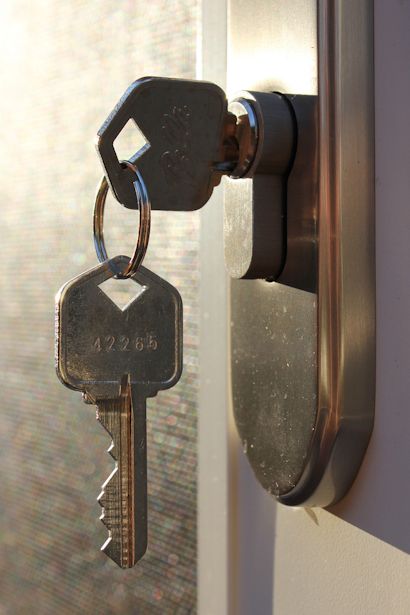 Improving your home security is very important, as your home is the place where you should always feel safe. Installing a home security system like the ones found at http://www.homesecuritysystems.com/ is just one way to go, but there are many things that you can do besides paying a small fortune for a security company to protect you. Here are some more ways to improve home security:
Install Exterior Lights –Burglars will see the lights outside your home and they'll immediately turn away, simply because the lights will illuminate them as they try to sneak up to your house. Installing lights on the exterior of your home is a good way to improve your security, as it will be a major deterrent. If you don't want to have bright lights flooding your property all night long, install a motion sensor to turn on the lights when motion is detected. It will be much cheaper, and just as effective.
Install Fake Security — The reason that a home security system works so well is that it lets the burglars know that the police will be alerted if they break into your home. They see the video cameras and the signs, and that's enough deterrent. You can have the same effect without spending a fortune using fake security systems. These "fake" systems will use devices like cameras and fences that appear to be real, but which aren't connected to anything. A simple addition of an alarm system sign on your property will often be more than enough to keep any burglars away.
Upgrade Your Locks — One of the best things to do to improve your home security is to improve your locks. Loiding and lockpicking are skills that most burglars learn, but there's almost no way to pick a deadbolt lock. Upgrading your front and rear door locks to 1-inch deadbolts will make your doors almost impregnable once they're solidly locked. Add a few locks on the windows of your house, as they tend to have weaker locks.
Secure Sliding Glass Doors —  Many people use sliding glass doors as a rear entrance from their patio or garden, but these doors tend to be easy to break into. One good way to keep burglars out is to insert a broomstick or dowel rod in the track, as it will prevent the door from being opened from the outside. Even if they manage to pick the lock, they will be unable to open the door without breaking the glass.
Install a Timer System — Studies have shown that many burglaries happen in the middle of the day, when the homeowners are at the office. If you want to ensure that your home is safe, install a timer to randomly turn the TV, radio, dishwasher, laundry machine, and house lights off and on. Anyone who is checking out the house will think that there is someone inside, and they will be much less likely to break in. This can come in handy if you are away in the evening or on vacation, as the timer will switch the appliances off and on at night as well.
Lock the Garage Door — An electronic garage door opener is very cheap, and they are easy to use to open your garage. If you want to ensure that you're safe, make sure to keep the door connecting your garage to your house locked at all times. Even if someone gets into the garage, they won't be able to get into your house.
These tips can help you to improve your home security noticeably!
Thanks for the tips, Jenna! I never gave much thought to home security until several years ago when I had a conversation with Jim, the teacher from Thailand. Jim said that without tall fences and locked gates, anything left outside in a Thai city would be stolen overnight. He was amazed that we didn't think anything of leaving toys, picnic tables and benches, etc, outside overnight. Things like this remind me how lucky we are in this country.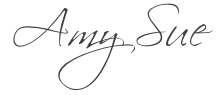 Photo Credit: woodleywonderworks via Compfight cc